Original songs with old souls. The Carter Family canon. West Texas waltzes, Appalachian mystery rants, vintage country, blues and soul and midcentury swing. Part folkabilly scorch, part 1930s dancehall, part neon desert twang. It sounds like Ireland, North Mississippi and East Tennessee, and an imaginary place where songs by Tom Waits, Townes Van Zandt, Amy Winehouse, Nirvana, Warren Zevon and Billy Joel are rearranged by the likes of Hank Williams, Jimmie Rodgers, Bob Wills, Geeshie Wiley, A.P. Carter. and the ghost of Blaze Foley.
It's uplifting and dark, historical, primitive, modern, joyous and haunting.
Jon Hogan and Maria Moss have toured Texas and the Western U.S. full-time for more than a decade, and now play more than 250 shows, house concerts and teaching events annually. Their shows range from high-energy full-band dance celebrations with the Old Weird America band on bass, drums, mandolin, lap steel, and fiddle, to house-concert duo and trio performances with upright bass. In 2016 they toured in Ireland, Belgium and the Netherlands.
Based in Houston, they play a regular circuit of gigs in the Texas Hill Country and the Big Bend in the fall, winter and spring, and tour New Mexico, Colorado, Idaho, Montana and Wyoming in the summer.
In 2018 Jon and Maria were selected as Facilitating Songwriters/Artists in Residence in a national music engagement and research initiative funded by the National Endowment for the Arts. Throughout the year, they work with nonprofit foundations to bring music performance, music history, and the craft of songwriting to classrooms and communities. They also give talks on the enduring power and mystery of the music of the Carter Family and other old-time artists.
Jon Hogan is an official posthumous cowriter with Blaze Foley, who died largely unheralded in 1989, but has been covered by Willie Nelson, Merle Haggard, John Prine, and Lyle Lovett, and about whom a feature film, "Blaze," by Ethan Hawke, was released in 2018. Jon Hogan was commissioned by Foley's sister to complete three songs from lyrics found in Foley's handwriting after his death. ("Can't Always Cry," "Safe in the Arms of Love" and "Every Now and Then," BMI.)
The Old Weird America band takes its name from Greil Marcus' classic work of American music criticism, an inspirational and indispensable codex to a music that nonetheless remains a mystery, and forever shall.
"Exhilarating, heartbreaking, wild, epic, microcosmic, toe-tapping, head-nodding, gut busting, soul searching…They made us live an extra year of our lives in a couple of hours."
"…mixes Hogan's originals with vintage tunes…about as seamlessly as even Gillian Welch and David Rawlings could."
"….strumming maniacs, possessed by old-time music. It's as though if you touched them they might electrocute you."
"The hardest working duo in Texas."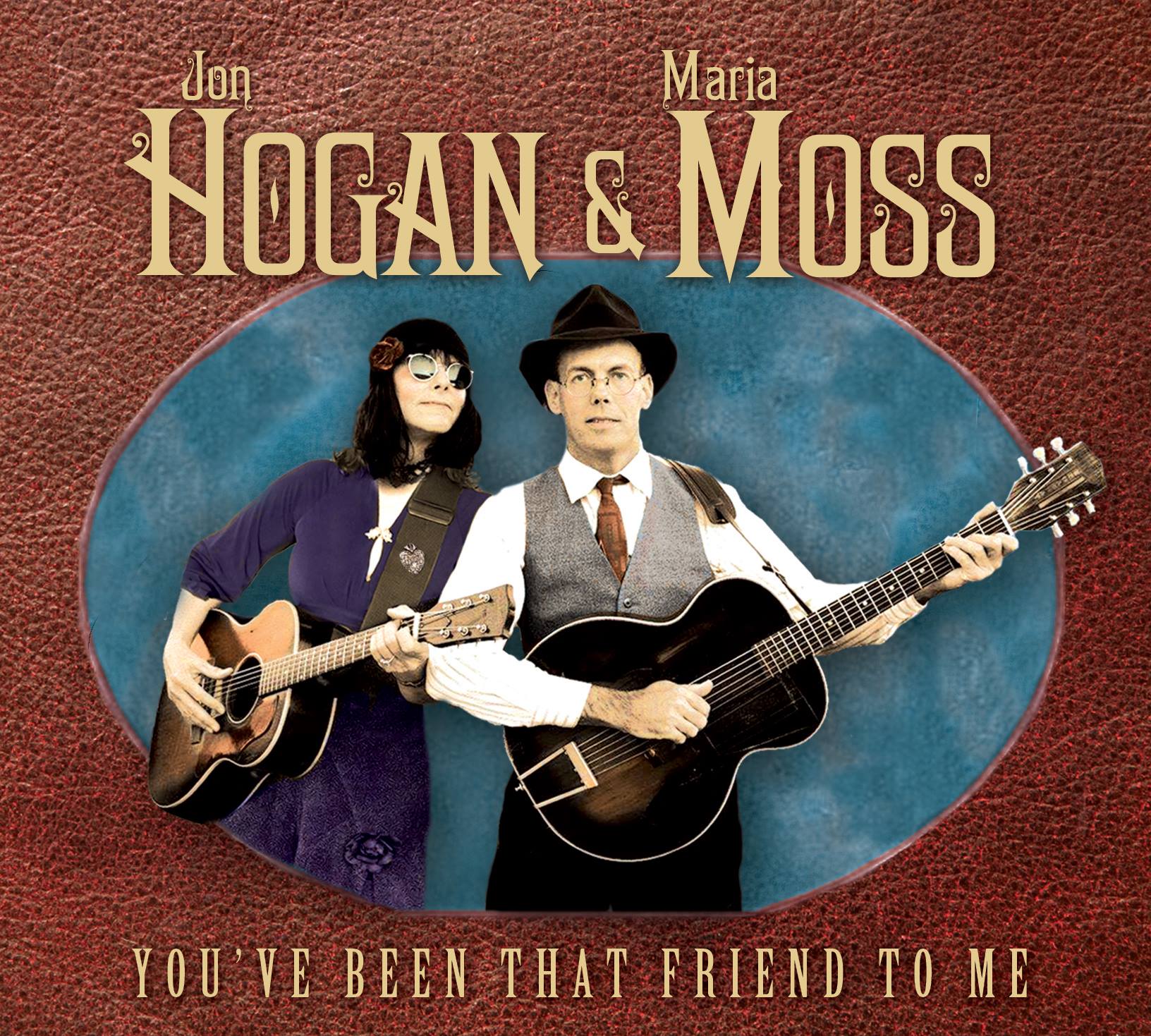 (2016) Seventeen traditional songs recorded onto half-inch tape. Most of Jon Hogan's arrangements are based on songs recorded between 1927 and 1958, and featured on the Smithsonian's "Anthology of Folk Music" and "Mountain Music of Kentucky Vol II."
(2010) This album contains six Townes songs and six songs by his friend (and contemporary), Blaze Foley. Three of the Blaze songs are Jon Hogan's official posthumous co-writes from lyrics found in Blaze's effects after his death and commissioned by his estate.